Professional house cleaning services in Boise, Idaho
Are you tired of spending your precious weekend scrubbing and dusting? Our top-notch house cleaning services in Boise can give you back your free time. Every home is unique, so a one-size-fits-all approach just won't cut it. That's why we work closely with you to create a cleaning plan that truly covers your needs and fits most budgets.
Your peace of mind is important, so we strive to build trust from the start. We can guarantee your happiness because our cleaning crew always goes above and beyond, whether your house needs a deep cleaning or recurring services. We appreciate your feedback, so tell us if something doesn't go as expected, and we'll make it right.
Get in touch, and we'll start working on your tailored cleaning plan—we have a free quote for you!
Detailed House Cleaning Services in Boise
When you book with Fabulously Clean, you can be sure you'll get a quality-focused and detailed service. Let us clean every knock and cranny, busy area, and high-touch surface with proven cleaning techniques.
Our professional house cleaners follow an extensive checklist (covering over 40 cleaning tasks) to ensure bedrooms, living room, kitchen, and bathrooms are thoroughly swept, wiped, and vacuumed.
Consistency is key, and that's why we train our house cleaners to deliver the care and thoroughness your home deserves. Besides, they use quality cleaning products and the best equipment to ensure we leave your home sparkling clean.
Homeowners in Boise deserve only the best, and that's why we offer tailored house cleaning services to free your time from chores. Below you'll find the basic house cleaning packages and specialized cleaning services to ensure we meet all your house cleaning needs.
Kitchens
Spot wipe cabinets & drawer's exteriors
Wipe exterior of refrigerator & stove
Wipe inside/outside of microwave
Move & clean small kitchen appliances
Wipe dishwasher door & trash compactor exteriors
Polish stainless steel
Wipe sink, faucet & drain
Spot wash walls
Wipe sink & faucet
Wipe backsplash
Wipe light switches and plug in plates
Spot wipe walls
Wipe Inside windows & sill
Wipe all small appliances
Vacuum & mop
Other Rooms
Wipe furniture/tables & dust lamps
Dust shelves & knick knacks
Wipe dining room table and dust chairs
Dust artwork, picture frames & glass
Spot wipe walls
Wipe light switches and dust plug in plates
Wipe headboard/foot board
Dust base boards
Dust window frames & wipe sills
Wipe glass slider door, dust frame & vacuum tracks
Straighten bedding
Check and dust ceiling fans if necessary
Spot wipe doors & dust frames
Empty trash cans
Wipe washer & dryer exteriors
Edge, Vacuum & Mop
Bathroom
Clean toilet
Clean shower & tub
Clean counter, sink & faucet
Spot wipe cabinets & drawer's exteriors
Clean mirror
Clean the tub and surround
Wipe towel racks/TP Holder
Wipe shelves & knick knacks
Wipe artwork, picture frames & glass
Wash windows, frames, tracks & wipe sills
Dust light fixture
Wash light switches and plug in plates
Spot wash doors & frames
Empty trash cans
Vacuum, edge & mop
Upon Request
Clean windows (inside only)
Inside oven
Inside refrigerator
Change sheets
Move furniture and vacuum underneath
Vacuum furniture
Under kitchen/bathroom sink
Inside cabinets & drawers
Tops of kitchen cabinets
Wipe pictures and picture frames (entire house)
Wipe Baseboards (entire house)
Remove cobwebs
Wash Plants (summer only task)
Empty and refill the dishwasher
Who said that affordable house cleaning services couldn't be thorough? This is our general maintenance cleaning checklist:
We are a Boise home cleaning and maid service company focused on doing our job with excellence and giving back to others.

We give back to the community
Three times a year, we hold food drives during March, June, and September. We match the number of cans/items received (up to 5 cans per household) and give it The Interfaith Sanctuary.

Cleaning for a Reason Partnership
We have partnered with Cleaning for a Reason to provide FREE house cleaning service to women undergoing cancer treatment in the Treasure Valley Area.

We have high expectations
We provide detailed training to our staff so that they can meet the client and company standard of high quality, reliability, and great attitude.
We will return your calls
We believe open communication is the key to our success.

Consistent Quality Checks
We send out quality surveys to every client after every cleaning and review the responses daily.
Our staff are thoroughly vetted
We do background checks, drug testing, and employment verification.

Customized cleaning
Each home is different and a cookie cutter approach just won't work. We create the cleaning you need and that can fit most budgets.

Reliable and consistently thorough
The biggest thing I hear is they started out great but slowly started missing things. That is why we send out the Quality Surveys to each client.

100% Happiness Guarantee
Have you ever been satisfied with the outcome but not happy? We want to make sure that you are happy with every aspect of our service. If you are not completely HAPPY with the cleaning you receive, we will come back and re-clean it by the end of the day for free.
Professional House Cleaners in Boise
We understand letting someone take a peek at the privacy of your house is not easy. However, at Fabulously Clean, we strive to build a trusting relationship with each one of our clients through open communication and the meticulous selection of our cleaners.
Our dedicated team of house cleaners undergoes a thorough vetting process, including background checks, drug testing, and employment verification. Also, we provide detailed training to ensure they meet our high standards and your specific requirements. We prioritize skill, carefulness, reliability, and a great attitude to ensure we always have the best cleaners for your cleaning needs. From the moment you request a quote, you'll see the difference!
Consistency is key: You Get Quality Results Always!
Over time, we've heard, "Our previous cleaning company was great at first, but then they started missing things." We believe that's because clients initially don't feel comfortable letting the cleaning crew know their complaints.
However, at Fabulously Clean, we prioritize open communication to make sure each cleaning is consistent and up to your expectations. We appreciate the feedback because that helps us identify areas where we can improve.
Whether it is cleaning company to client, client to staff, or cleaning company to staff, we believe communication is the key to our success.
Time, we will give your time back!
They say that money can't buy happiness, and they are right. It can buy time. Time to create the memories that give each of us our happiness. Just think about it. How much time do you spend thinking about cleaning, getting your kids and spouse to help you clean, and then there's the actual cleaning itself? Do you sometimes dread coming home because you know you will need to clean before you can even cook dinner?
Fabulously Clean will give you back your time and sanity!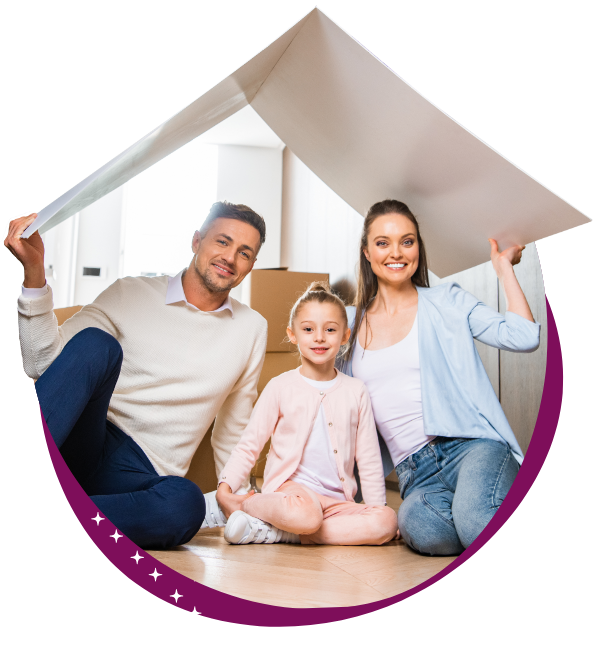 A Proudly Local House Cleaning Company in Boise, Idaho
As a locally owned and operated cleaning company, Fabulously Clean truly cares about providing quality cleaning services for everyone in Boise and surrounding areas. We prepare continuously to keep improving and adapting to all the changes and cleaning needs of our community.
We are thankful for all the success our local cleaning company has seen, so we always make everything in our hands to see our community thrive, whether it's providing free cleanings to people in need, holding food drives, or any other way we can give back to this wonderful city. We pride ourselves as the best local cleaning company in Boise, Idaho and our customers' testimonials can attest to that.
When you choose a local cleaning service, you can be sure your needs will be covered because we understand them and why they matter. Call us and see why we are the best cleaning company in Boise!
Contact Us For a Free Estimate
The cost of house cleaning services usually depends on the size of your home, the services requested, and the frequency of cleaning. However, we find it inaccurate to give you a price just considering the square footage of your home or the number of bathrooms. Are you a retired couple, do you have kids and energetic pets, or somewhere in-between? Each household is different and will require more or less work to reach an awesome standard of cleanliness.
When we first get in contact with you, we want to get an accurate picture of your cleaning needs to ensure you are getting the cleaning you and your home need. We can then give you a realistic quote that will allow your cleaning tech enough time to meet your expectations. Are you ready to start? Request your quote or call us today.
We are a Boise home cleaning & maid service company focused on doing our job with excellence and giving back to others.
We always strive to obtain five-star reviews from our clients. We are proud of our incredible staff that always give the best of efforts during every single cleaning service.
Dec 30, 2022
Annaleece does a great job! I have 2 boys and 2 big dogs and I feel like coming home after she cleans the house is singing it's praises. Think sound of music style. I am a very happy client! In particular I think she has noticed that the kitchen and bathrooms are my least favorite to clean, she makes them sparkle. I appreciate her!
Dec 30, 2022
Monica is fantastic. We're glad she is assigned to our home. Very thorough and professional.
Dec 30, 2022
The house was well cleaned. It looked as if there was good attention to detail. I didn't notice anything unusual after cleaning. Great Job. Much appreciated! Many thanks, Ormond
No need to be a professional house cleaner to clean your home like a pro. Here are our best tips and tricks to maintain your house Fabulously Clean!
Tackling the cleaning of a new house is a big challenge that gets even more cumbersome to deal with when you have many other things […]
Read More
Are You Ready for a Fabulously Clean House?
You can have a clean home without lifting a finger. Request your quote today and start enjoying your free time again!