Recurring Cleaning Boise Idaho
Weekly, Bi-weekly, Monthly Services
Why spend your hard-earned money on the Spring Cleaning if it won't be maintained? Whether you choose weekly, bi-weekly, or a monthly cleaning service, we will dust your base boards, picture frames, door frames, window sills, and window frames. We will also spot wipe your bathroom and kitchen cabinetry, table tops, counter tops, door knobs, and light switches. We remove soap and body oil residue from the shower/tub, clean and sanitize your toilet area, wipe mirrors, sinks, and all fixtures. In the kitchen, we clean the inside and outside of the microwave, all appliances, and so much more. Check out our printable checklist below for a more detailed list.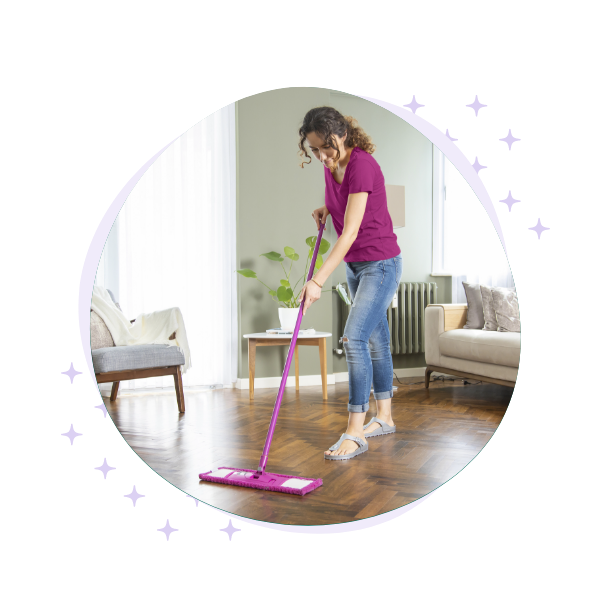 Recurring Cleaning Checklist
Kitchens
Spot wipe cabinets & drawer's exteriors
Wipe exterior of refrigerator & stove
Wipe inside/outside of microwave
Move & clean small kitchen appliances
Wipe dishwasher door & trash compactor exteriors
Polish stainless steel
Wipe sink, faucet & drain
Spot wash walls
Wipe sink & faucet
Wipe backsplash
Wipe light switches and plug in plates
Spot wipe walls
Wipe Inside windows & sill
Wipe all small appliances
Vacuum & mop
Other Rooms
Wipe furniture/tables & dust lamps
Dust shelves & knick knacks
Wipe dining room table and dust chairs
Dust artwork, picture frames & glass
Spot wipe walls
Wipe light switches and dust plug in plates
Wipe headboard/foot board
Dust base boards
Dust window frames & wipe sills
Wipe glass slider door, dust frame & vacuum tracks
Straighten bedding
Check and dust ceiling fans if necessary
Spot wipe doors & dust frames
Empty trash cans
Wipe washer & dryer exteriors
Edge, Vacuum & Mop
Bathroom
Clean toilet
Clean shower & tub
Clean counter, sink & faucet
Spot wipe cabinets & drawer's exteriors
Clean mirror
Clean the tub and surround
Wipe towel racks/TP Holder
Wipe shelves & knick knacks
Wipe artwork, picture frames & glass
Wash windows, frames, tracks & wipe sills
Dust light fixture
Wash light switches and plug in plates
Spot wash doors & frames
Empty trash cans
Vacuum, edge & mop
Upon Request
Clean windows (inside only)
Inside oven
Inside refrigerator
Change sheets
Move furniture and vacuum underneath
Vacuum furniture
Under kitchen/bathroom sink
Inside cabinets & drawers
Tops of kitchen cabinets
Wipe pictures and picture frames (entire house)
Wipe Baseboards (entire house)
Remove cobwebs
Wash Plants (summer only task)
Empty and refill the dishwasher
We are a Boise home cleaning & maid service company focused on doing our job with excellence and giving back to others.