House Cleaning Services In Meridian, ID
Fabulously Clean provides premium house cleaning services for everyone in Meridian, ID! As every house and person has unique cleaning needs, we offer various services and customize them according to your requirements! From basic services like recurring cleaning and touch-point cleaning to more detailed ones like our top-to-bottom deluxe cleaning, we have the perfect solution for you.
You can trust we'll deliver the most complete service! We won't skip a single area in your home because we stick to an extensive checklist of more than 40 tasks. Every cleaner in our team is thoroughly vetted and trained to ensure they are up to our golden standard. We guarantee your satisfaction 100%!
Things To Do In Meridian, ID
In 1903, Meridian began its journey as a humble village, earning its name from its location on the Boise Meridian. The first settlers planted orchard trees, which paved the way for a thriving fruit-growing industry. Since 1994, Meridian has been the fastest-growing city in Idaho, becoming a bustling hub of commercial development. Its strategic position and easy access to major roadways across the state truly live up to its fitting nickname, the "Center of the Treasure Valley."
Meridian offers various enjoyable activities showcasing its community spirit and recreational opportunities. Begin your day enjoying nature at the stunning Julius M. Kleiner Memorial Park, featuring picturesque walking trails, serene ponds, and a spacious playground for children to enjoy. Perhaps you want something more thrilling? Visit the Meridian Speedway, where you can experience the excitement of stock car racing and witness thrilling competitions that will leave you on the edge of your seat.
For an amusing time, head to Pojo's Family Fun Center, an amusing locale where you can enjoy arcade games, bumper cars, and pizza! Finally, you can't leave the city without visiting The Meridian Village. This enchanting open-air mall exudes the charm of a quaint village. With its inviting ambiance, diverse range of shops, and many dining options, you'll find it hard to say goodbye to this captivating destination!
Fabulously Clean is the top house cleaning service in Meridian, ID. We have a wide variety of services to ensure your cleaning needs (from the most basic to the most thorough) are fully covered!
Meridian, ID House Cleaning Done Right
You won't get less than premium cleaning services when booking with Fabulously Clean! Every team member is extensively trained to achieve the highest quality, so you can be at ease knowing they'll take over your chores without a problem. Following an extensive checklist that covers over 40 unique tasks, our cleaners ensure all your rooms are (with no exception) cleaned in detail.
Our thorough checklist guarantees we deliver a flawless job. However, our cleaners always go the extra mile to achieve the best results that will leave you satisfied. If you have special instructions on tackling your chores, rest assured that our cleaners will adhere to them and leave your place just as you want.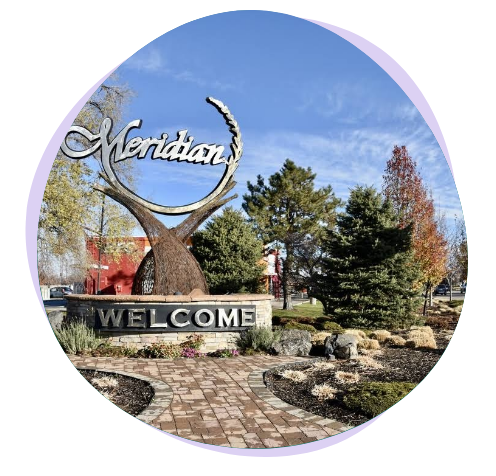 Why Choose Our House Cleaning Services?
We deliver amazing cleaning services to Meridian's homeowners, besides giving them many more benefits!

We give back to the community
Three times a year, we hold food drives during March, June, and September. We match the number of cans/items received (up to 5 cans per household) and give it The Interfaith Sanctuary.

Cleaning for a Reason Partnership
We have partnered with Cleaning for a Reason to provide FREE house cleaning service to women undergoing cancer treatment in the Treasure Valley Area.

We have high expectations
We provide detailed training to our staff so that they can meet the client and company standard of high quality, reliability, and great attitude.
We will return your calls
We believe open communication is the key to our success.

Consistent Quality Checks
We send out quality surveys to every client after every cleaning and review the responses daily.
Our staff are thoroughly vetted
We do background checks, drug testing, and employment verification.

Customized cleaning
Each home is different and a cookie cutter approach just won't work. We create the cleaning you need and that can fit most budgets.

Reliable and consistently thorough
The biggest thing I hear is they started out great but slowly started missing things. That is why we send out the Quality Surveys to each client.

100% Happiness Guarantee
Have you ever been satisfied with the outcome but not happy? We want to make sure that you are happy with every aspect of our service. If you are not completely HAPPY with the cleaning you receive, we will come back and re-clean it by the end of the day for free.
Recurring Cleaning Services In Meridian, ID
Keeping up with cleaning your home can feel like a never-ending chore—even more when you have a busy schedule. Don't fret because Fabulously Clean is here to lend a helping hand! Our team of expert cleaners is ready to take on the task, whether you need weekly, bi-weekly, or monthly cleaning services—whatever works best for you!
Gone are the days of constantly buying cleaning tools and products to tackle stubborn dirt. With Fabulously Clean, our dedicated cleaners come equipped with all the necessary tools and expertise to combat any grime that stands in their way. You'll quickly notice the difference as your home becomes healthier and more pristine, thanks to the professional touch of our cleaning specialists!
These images are the definitive proof of our dedication to meeting our clients' cleaning needs, always giving an extra for their utmost satisfaction.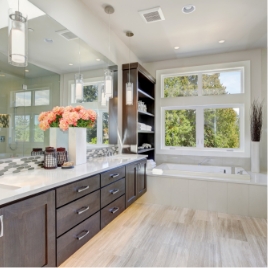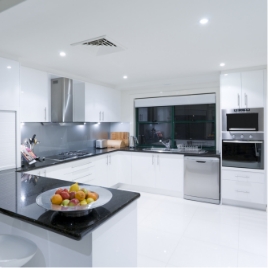 What better way to showcase our great cleaning services than by sharing the reviews from the wonderful people of Meridian? Their words speak volumes about their satisfaction and trust in our work!
Dec 30, 2022
Annaleece does a great job! I have 2 boys and 2 big dogs and I feel like coming home after she cleans the house is singing it's praises. Think sound of music style. I am a very happy client! In particular I think she has noticed that the kitchen and bathrooms are my least favorite to clean, she makes them sparkle. I appreciate her!
Dec 30, 2022
Monica is fantastic. We're glad she is assigned to our home. Very thorough and professional.
Dec 30, 2022
The house was well cleaned. It looked as if there was good attention to detail. I didn't notice anything unusual after cleaning. Great Job. Much appreciated! Many thanks, Ormond
We offer help to Meridian's homeowners in many ways. Visit our blog to learn our professional tips and make your cleaning life easier!
Tackling the cleaning of a new house is a big challenge that gets even more cumbersome to deal with when you have many other things […]
Read More
Ready To Book Your Service?
We're always ready to take on your household chores at Fabulously Clean! Let us handle the cleaning so you can reclaim your precious free time. Just give us a call and book our services today!