Cleaning Services in Meridian, ID
Fabulously Clean provides high-quality cleaning services to every Meridian homeowner. Our services are customizable depending on our clients' specific needs, and we offer several packages for any occasion. Essential services include our deep cleaning and high-touch disinfecting, but you can also book more thorough services like top-to-bottom deluxe cleanings.
Discover Meridian, ID Neighborhood
Established in 1903, the city of Meridian (then a village) was renamed because of its location on the Boise Meridian. The village was already known for its growing dairy industry, which supplied the state for years. Orchard trees planted by the first settlers were the basis for the city to become a large fruit-growing industry, later joined by related businesses.
Since 1994, Meridian has been the fastest-growing city in Idaho, becoming a center of commercial development. Its convenient access to various key roadways in the state truly honors the city's nickname "Center of the Treasure Valley."
Every homeowner in Boise, Idaho, deserves a clean and stress-free home. Fabulously Clean is a professional cleaning company specializing in residential services, providing a wide range of packages for all kinds of needs. Essential services like general deep cleaning are our bread and butter; however, we also offer high-touch disinfecting services, recurring cleanings, top-to-bottom deluxe cleaning, and move-in/out cleanings.
Spend time living in Meridian, ID
You'll have a lot of fun spending time in Meridian! Head on to Big Al's for the always enjoyable bowling experience. Pojo's Family Fun Center is another excellent place where you can enjoy arcade games, bumper cars, and their pizza! For a thrilling time, there is Vertical View, where exercise and fun mix by climbing its 65 ft. walls!
Bonita Lakes Park is a great option if you prefer calmer activities like walking by the lakes or relaxing on a bench. For an equally quiet but learning experience, you can go to the Old Idaho Penitentiary and take a guided tour for a couple of dollars. What about a meal? Epi's is a delicious restaurant founded by Basque immigrants during the gold rush.
Finally, you can't leave the city without visiting The Meridian Village, a picturesque outdoor mail that resembles a quaint village. With its unique atmosphere, variety of stores, and many restaurants to enjoy food, you'll never want to leave!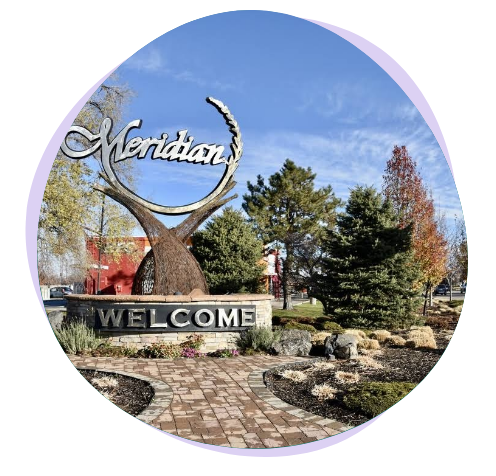 Meridian, ID House Cleaning Done Right
We know letting someone else clean your home is a big deal; that's why we make sure our cleaning staff is as reliable and professional as possible. We perform thorough background checks and training for every new employee, not to mention we consistently review their performance. Besides, we offer a 100% satisfaction guarantee, meaning that if you're not happy with the results, we go back and make it right!
Why Choose Fabulously Clean House Cleaning?
Besides providing an excellent cleaning service to our clients, we also love to give back to the community. We hold food drives three times a year, and we are partnered with Cleaning For A Reason organization.

We give back to the community
Three times a year, we hold food drives during March, June, and September. We match the number of cans/items received (up to 5 cans per household) and give it The Interfaith Sanctuary.

Cleaning for a Reason Partnership
We have partnered with Cleaning for a Reason to provide FREE house cleaning service to women undergoing cancer treatment in the Treasure Valley Area.

We have high expectations
We provide detailed training to our staff so that they can meet the client and company standard of high quality, reliability, and great attitude.
We will return your calls
We believe open communication is the key to our success.

Consistent Quality Checks
We send out quality surveys to every client after every cleaning and review the responses daily.
Our staff are thoroughly vetted
We do background checks, drug testing, and employment verification.

Customized cleaning
Each home is different and a cookie cutter approach just won't work. We create the cleaning you need and that can fit most budgets.

Reliable and consistently thorough
The biggest thing I hear is they started out great but slowly started missing things. That is why we send out the Quality Surveys to each client.

100% Happiness Guarantee
Have you ever been satisfied with the outcome but not happy? We want to make sure that you are happy with every aspect of our service. If you are not completely HAPPY with the cleaning you receive, we will come back and re-clean it by the end of the day for free.
Our goal is to be proud of every home we clean. Check out some of our best work here.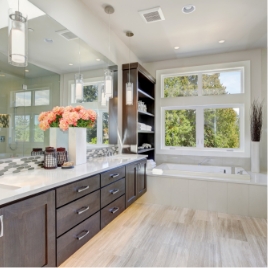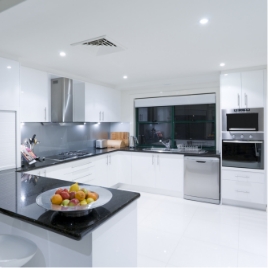 We always strive to obtain five-star reviews from our clients. We are proud of our incredible staff that always gives the best efforts.
Dec 30, 2022
Annaleece does a great job! I have 2 boys and 2 big dogs and I feel like coming home after she cleans the house is singing it's praises. Think sound of music style. I am a very happy client! In particular I think she has noticed that the kitchen and bathrooms are my least favorite to clean, she makes them sparkle. I appreciate her!
Dec 30, 2022
Monica is fantastic. We're glad she is assigned to our home. Very thorough and professional.
Dec 30, 2022
The house was well cleaned. It looked as if there was good attention to detail. I didn't notice anything unusual after cleaning. Great Job. Much appreciated! Many thanks, Ormond
Cleaning houses for a living will definitely teach you many cleaning hacks and tricks. We want to share with you some helpful cleaning tips to make your life easier.
Are you trying to make a cleaning schedule but don't know where to start? In this infographic, you can find six tips to help you […]
Read More