House Cleaning Services In Avimor, ID
Fabulously Clean delivers top-notch house cleaning services to every homeowner in Avimor! We know every home has different cleaning needs, so besides offering a wide variety of packages, we adjust them to fit you best! Essential services include our deep cleaning and high-touch disinfecting, but you can also book more thorough services like top-to-bottom deluxe cleanings.
You can rely on us to deliver a thorough service! We follow a checklist of over 40 tasks to clean your place without missing anything—and many more tasks upon request! Our cleaners are professionally trained to meet the highest cleaning standards and are also extensively vetted for your peace of mind. On top of that, if you are not satisfied with the results, we'll reclean your place for free!
Things To Do In Avimor, ID
Located north of Eagle, Avimor occupies a vast expanse of 23,000 acres—15,000 of those dedicated to open space. Embracing its original design, this community aims for a sustainable haven where homes conserve water and prioritize energy efficiency. On the road to 2060, Avimor envisions a remarkable transformation of rural land into a thriving, eco-friendly city built with the welfare of residents and the environment in mind.
Avimor may be a young city, but it still beckons with many attractions, many for nature enthusiasts. Its open space design manifests in the Avimor Trails, which comprises 15 trails scattered outside the city for walkers and cyclists. Similarly, the Payette River WMA encompasses a vast 1,066-acre area along the Snake and Payette Rivers, providing ample opportunities for hunting, fishing, and hiking, satisfying your cravings for outdoor adventures.
Do you want to enjoy nature without venturing far from the city? Visit the Avimor Community Center, a peaceful oasis with over 12,000 square feet of greenery, picnic areas, and playgrounds for families to enjoy. And to wrap your day in the best way, pay a visit to the Spring Brewing Company Creek, where you can enjoy a nice beer while listening to live music.
Homeowners of Avimor, ID, deserve the best cleaning services. We offer a wide array of packages designed to meet your basic cleaning needs as well as the most thorough ones!
Avimor, ID House Cleaning Done Right
When booking with Fabulously Clean, you can expect high-quality cleaning services! All our cleaners are thoroughly trained to deliver the best results possible, so you know they'll clean your place with professionalism and respect. They'll follow an extensive checklist (covering over 40 cleaning tasks) to ensure all your rooms are thoroughly swept, wiped, vacuumed, and washed from end to end.
Although sticking to a checklist ensures we won't skip a single thing in your home, our cleaners will go above and beyond to achieve a result that'll make you happy. So, depending on your specific needs, they will tackle any additional tasks at your request to meet the cleaning standard you can be satisfied with.
Why Choose Our House Cleaning Services?
Besides providing an excellent cleaning service to our clients, we also provide many great benefits that will make you stay with us!

We give back to the community
Three times a year, we hold food drives during March, June, and September. We match the number of cans/items received (up to 5 cans per household) and give it The Interfaith Sanctuary.

Cleaning for a Reason Partnership
We have partnered with Cleaning for a Reason to provide FREE house cleaning service to women undergoing cancer treatment in the Treasure Valley Area.

We have high expectations
We provide detailed training to our staff so that they can meet the client and company standard of high quality, reliability, and great attitude.
We will return your calls
We believe open communication is the key to our success.

Consistent Quality Checks
We send out quality surveys to every client after every cleaning and review the responses daily.
Our staff are thoroughly vetted
We do background checks, drug testing, and employment verification.

Customized cleaning
Each home is different and a cookie cutter approach just won't work. We create the cleaning you need and that can fit most budgets.

Reliable and consistently thorough
The biggest thing I hear is they started out great but slowly started missing things. That is why we send out the Quality Surveys to each client.

100% Happiness Guarantee
Have you ever been satisfied with the outcome but not happy? We want to make sure that you are happy with every aspect of our service. If you are not completely HAPPY with the cleaning you receive, we will come back and re-clean it by the end of the day for free.
Recurring Cleaning Services In Avimor, ID
Cleaning your home when you can't even maintain it could seem like a waste of time. Luckily, Fabulously Clean can help you! You won't have to worry about keeping up with your chores because our expert cleaners can do it for you on a weekly, bi-weekly, or monthly basis—whatever suits you better!
Long gone are the days of buying special tools and products, again and again, to keep your home clean. Fabulously Clean provides their workers with the necessary tools to always be on top of the grime, no matter how stubborn it is. You'll quickly notice how healthier your home feels when leaving your cleaning tasks in the hands of professionals!
Our goal is to satisfy every cleaning need our clients could have. Check the fabulous results of our hard work here.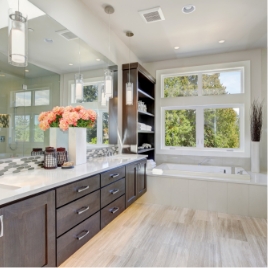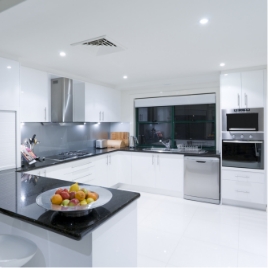 There's no better way to prove how great our cleaning is than by showing you what the people of Avimor have to say about us!
Dec 30, 2022
Annaleece does a great job! I have 2 boys and 2 big dogs and I feel like coming home after she cleans the house is singing it's praises. Think sound of music style. I am a very happy client! In particular I think she has noticed that the kitchen and bathrooms are my least favorite to clean, she makes them sparkle. I appreciate her!
Dec 30, 2022
Monica is fantastic. We're glad she is assigned to our home. Very thorough and professional.
Dec 30, 2022
The house was well cleaned. It looked as if there was good attention to detail. I didn't notice anything unusual after cleaning. Great Job. Much appreciated! Many thanks, Ormond
Cleaning houses for a living has taught us many cleaning hacks and tricks. We want to share some of that knowledge to make your life easier.
If you think about it, cleaning shower door tracks isn't really that hard. However, constantly skipping their maintenance contributes to mold, limescale, and other types […]
Read More
Ready To Book Your Service?
Fabulously Clean is always prepared to tackle your chores! Keep your home clean and recover your free time in just a few clicks. Book with us today!