About Us - The Best Cleaning Service in Boise Idaho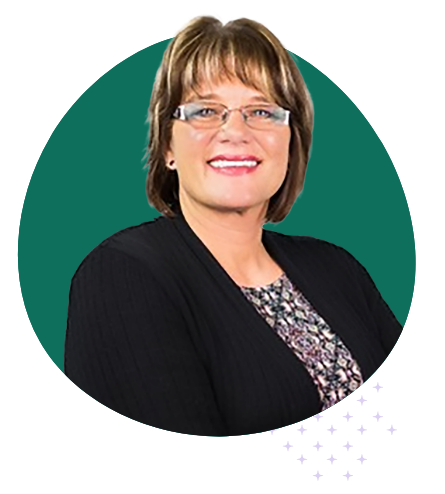 Owner of Fabulously Clean
Hi my name is Joanne Williams. I moved to the Treasure Valley in 2017 from Wenatchee, Washington so that my husband and I could be closer to family. From 2003-2017 I been ran a successful cleaning business in Wenatchee. Because of my love for the house cleaning industry, I decided to open Fabulously Clean located in Boise, Idaho.
Let me tell you a bit about Wenatchee. Wenatchee and East Wenatchee have approximately 49,000 people and encompass approximately 11.6 miles. The temperatures and seasons are very similar between Wenatchee and Boise. I have been places in Boise where it looked exactly like Wenatchee. The difference between where I am from and where I live now is the Boise area alone has over 400,000 people and encompasses approximately 82.8 miles. So yep, I am a small-town girl!
I have brought with me the small-town business attitude where relationships are the key to everything and I place a high value on building relationships with everyone I meet. Relationship building is the only way to ensure that all expectations are clear and have been met. When expectations are not met, but the parties involved have a great relationship, a "complaint" becomes "expressing a concern."
Fabulousy Clean House Cleaning
Fabulously Clean House Cleaning is a locally owned and operated house cleaning company that services Boise, Meridian, Eagle, Garden City, Nampa, Caldwell and Kuna. We provide a quality and detailed home cleaning based on the needs of your home and can fit into almost any budget you may have.
Over the years, I have heard the same thing from many of our clients: "My last service started out great but slowly they started missing a lot." We believe this is because at first, client's may feel bad about complaining, I know I do. The cleaning company doesn't provide an easy and consistent way for the client to evaluate the service they received that day. Whether it is cleaning company to client, client to staff, or cleaning company to staff, we believe that communication is the key to our success. To ensure a successful relationship between all of us, we send out Quality Survey's after every cleaning, every time! This gives our clients the opportunity to let us know about the great job that their cleaner did. It also gives us the heads up on where we need to improve. We appreciate the feedback!
Whether your home needs the Top to Bottom Deluxe Cleaning or your home is basically pretty clean with a few areas that my need some "Extra Loving" (The General Clean), we provide the housekeeping service that you need.
After your Spring Cleaning, we will also maintain every area that you'd like with our weekly, bi-weekly, or monthly maid service cleaning.
On-going education is a value of great importance to me. The professional house cleaning industry is continually changing and the best way to stay abreast of these changes is through memberships. The International Sanitary Supply Association (ISSA), Association of Residential Cleaning Service International (ARCSI), Cleaning Business Fundamentals, and Cleaning Business Builders are organizations and groups that provide an educational conference each year and I attend many of them.
WHY NOT JUST GIVE AN ONLINE QUOTE?
In a "Give it to me now" society I have found that it is next to impossible to build an open working relationship with our clients when we are a one click quote company. Important considerations that an online quote doesn't consider are the following: are you a retired couple, is your household have active kids and pets, or somewhere in-between? Each household has different needs and will require more or less work to reach an awesome standard of clean. Why would you want to be tossed into the same bucket as everyone else and have your needs judged based on the square footage of your home, how many bedrooms and bathrooms you have, and not based by your individual needs?
When we first talk with you…yes on the phone…we want to get an accurate picture of your homes cleaning needs so we ask a lot of questions. We want to make sure that you are getting the cleaning you and your home needs. We are then able to give you an realistic quote that will allow your cleaning tech enough time to meet your expectations. In the event that you would like to have an in-home quote we can do that to.