House Cleaning Services in
Middleton, ID
Leave your cleaning worries behind because Fabulously Clean is here to take care of them for you! We understand that every homeowner and every home has unique needs, so we tailor our cleaning packages to fit your specific requirements. We know inviting a stranger into your home is a big decision, so we meticulously screen all our cleaners, providing you with peace of mind during the cleaning process.
Rest assured, each visit from us guarantees exceptional quality results! With our comprehensive cleaning checklist, we leave no corner untouched, ensuring your home is flawlessly clean. Plus, you have the option to add extra tasks as needed. Our team members are highly trained professionals who go the extra mile to exceed your expectations and leave your place impeccably tidy. We are so confident in our service that if you're not satisfied, we'll return and clean again for free!
Things To Do In Middleton, ID
Middleton is a city filled with history, as it is one of the oldest settlements in Idaho. Parcelled in 1863 by William N. Montgomery, the town got its name because of its location in the middle of the path between Old Fort's Boise and Keeney's Ferry. To this day, Middleton continues transitioning from an old town to a more modern-looking city. It has the right blend of green and a small-town vibe with all its charming details.
Though modest in size, Middleton offers a range of enjoyable activities. To begin acquainting yourself with the city, visit Middleton Place. Here, you can use its diverse sports facilities or stroll along its outer path, taking in the serene surroundings. You can get to the Lee Moberly Museum for a deeper dive into Middleton's history. Housed within a converted power substation, this museum is a remarkable repository of Middleton's captivating past.
For a fun-filled family outing, head to Purple Sage Golf Course, a picturesque 18-hole course that offers a challenging game amidst scenic views of the surrounding countryside. Are you hungry? Pay a visit to Epi's Basque Restaurant, a beloved culinary gem that transports diners to the Basque region of Spain.
We'll solve all your cleaning needs through our varied packages. Plus, we let you tailor them as they better suit you!
Middleton, ID House Cleaning Done Right
At Fabulously Clean, we take pride in delivering top-notch cleaning services every Middleton homeowner can trust. What sets our cleaners apart? First, they undergo a thorough vetting process, ensuring they handle your home with utmost care and respect. Second, our cleaners are extensively trained professionals who approach every task with expertise and precision. They will follow a comprehensive checklist to meticulously clean your bathroom, bedroom, kitchen, and living room—we leave no corner untouched!
But that's not all. We go the extra mile to ensure your satisfaction. If you have specific cleaning needs or want us to prioritize certain tasks, there is no problem. Our hard-working team will make an effort to meet (and exceed) your expectations using the best cleaning practices. Our ultimate goal is to ensure you are delighted with the results and enjoy a sparkling clean home.
Why Choose Our House Cleaning Services?
Our range of benefits goes far beyond exceptional house cleaning. We take immense pleasure in spoiling our clients with an array of additional perks!

We give back to the community
Three times a year, we hold food drives during March, June, and September. We match the number of cans/items received (up to 5 cans per household) and give it The Interfaith Sanctuary.

Cleaning for a Reason Partnership
We have partnered with Cleaning for a Reason to provide FREE house cleaning service to women undergoing cancer treatment in the Treasure Valley Area.

We have high expectations
We provide detailed training to our staff so that they can meet the client and company standard of high quality, reliability, and great attitude.
We will return your calls
We believe open communication is the key to our success.

Consistent Quality Checks
We send out quality surveys to every client after every cleaning and review the responses daily.
Our staff are thoroughly vetted
We do background checks, drug testing, and employment verification.

Customized cleaning
Each home is different and a cookie cutter approach just won't work. We create the cleaning you need and that can fit most budgets.

Reliable and consistently thorough
The biggest thing I hear is they started out great but slowly started missing things. That is why we send out the Quality Surveys to each client.

100% Happiness Guarantee
Have you ever been satisfied with the outcome but not happy? We want to make sure that you are happy with every aspect of our service. If you are not completely HAPPY with the cleaning you receive, we will come back and re-clean it by the end of the day for free.
Recurring Cleaning Services In Middleton, ID
Imagine the bliss of having a spotless home without investing precious time and effort. Dream no more because Fabulously Clean is here to make it real! Say goodbye to the stress of keeping up with household chores once you get our recurring cleaning services. It doesn't matter if you prefer a weekly, bi-weekly, or monthly schedule; we got your back.
No more wasting time and money on special tools and cleaning products! We ensure our cleaners come equipped with all the necessary supplies to tackle dirt and grime effortlessly. From the usual suspects to the often-neglected nooks and crannies, our trained professionals leave no area untouched. Get your quote, embrace a healthier home, and finally unwind in pure relaxation!
Our status as the preferred cleaning company in Middleton is a direct testament to the tireless efforts of our cleaners. Take a moment to discover the sparkling clean results they have achieved in numerous homes!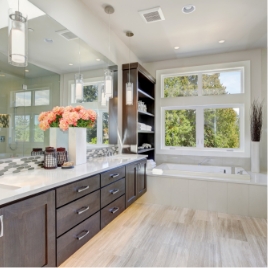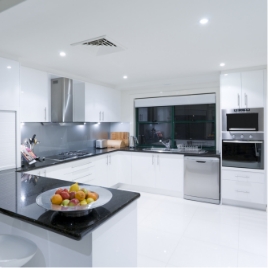 We have shared how committed we are to solving your cleaning needs. Now, take a moment to hear what the amazing people of Middleton have to say about our services!
Dec 30, 2022
Annaleece does a great job! I have 2 boys and 2 big dogs and I feel like coming home after she cleans the house is singing it's praises. Think sound of music style. I am a very happy client! In particular I think she has noticed that the kitchen and bathrooms are my least favorite to clean, she makes them sparkle. I appreciate her!
Dec 30, 2022
Monica is fantastic. We're glad she is assigned to our home. Very thorough and professional.
Dec 30, 2022
The house was well cleaned. It looked as if there was good attention to detail. I didn't notice anything unusual after cleaning. Great Job. Much appreciated! Many thanks, Ormond
Visit our blog and discover expert advice on easily tackling everyday cleaning duties, making your cleaning routine a breeze.
Tackling the cleaning of a new house is a big challenge that gets even more cumbersome to deal with when you have many other things […]
Read More
Ready To Book Your Service?
At Fabulously Clean, we're always ready to handle your chores! Let us keep your home sparkling clean so you can reclaim your precious free time. Give us a call and get your quote today!