Best Cleaning Services in Nampa, ID
Fabulously Clean provides high-quality cleaning services to every Nampa homeowner. Our services are customizable depending on our clients' specific needs, and we offer several packages for any occasion. Essential services include our deep cleaning and high-touch disinfecting, but you can also book move-in/out cleanings and top-to-bottom deluxe cleanings.
Discover Nampa, ID Neighborhood
Nampa is now a busy city, but it started in 1883 as another post along the Oregon Line railroads. Alexander and Hannah Duffes homesteaded on 160 acres a couple of years later, thus beginning Nampa's growth. In 1890, the Phyllis Canal brought water for cultivation to roughly 300,000 acres of prime farmland. Nampa was incorporated the following year, and by 1900 it had a population of 800.
By relying on its agricultural roots, the city started to build its structure, gaining importance in the farming industry. To this day, many industries have found their place in the city, but agriculture still is key to Nampa's economy and identity. The dedication of the first settlers has given Nampa a rich heritage and paved the way to a brighter tomorrow.
Every homeowner in Boise, Idaho, deserves a clean and stress-free home. Fabulously Clean is a professional cleaning company in Boise specializing in residential services, providing a wide range of packages for all kinds of needs. Essential services like general deep cleaning are our bread and butter; however, we also offer high-touch disinfecting services, recurring cleanings, top-to-bottom deluxe cleaning, and move-in/out cleanings.
Spend time living in Nampa, ID
Spending time in Nampa is a delight; lovable people and relaxing but fun activities are the main reasons everyone wants to stick around. So go ahead and discover Deer Flat National Wildlife Refuge, a protected area where you can get wildlife sights. Inside is Lake Lowell, where fishing is open to the public all year.
Amity Dog Park is perfect if you like to walk accompanied by your canine best friend. Let your dog play off-leash while you relax or meet other dog owners. To learn more about Nampa's history, you can visit the Historical Nampa Train Depot Museum—it's built upon an actual train station.
At the Sunnyslope Wine Trail, you can captivate your taste in its 17 wineries or partake in seasonal events. Once you sip enough, head on to the Snake River Stampede, one of the top ten rodeos in the USA. Calling it a jaw-dropping spectacle is an understatement!
Nampa, ID House Cleaning Done Right
We know letting someone else clean your home is a big deal; that's why we make sure our  friendly house cleaners is as reliable and professional as possible. We perform thorough background checks and training for every new employee, not to mention we consistently review their performance. Besides, we offer a 100% satisfaction guarantee, meaning that if you're not happy with the results, we go back and make it right!
Why Choose Fabulously Clean House Cleaning?
Besides providing an excellent cleaning service to our clients, we also love to give back to the community. We hold food drives three times a year, and we are partnered with Cleaning For A Reason organization.

We give back to the community
Three times a year, we hold food drives during March, June, and September. We match the number of cans/items received (up to 5 cans per household) and give it The Interfaith Sanctuary.

Cleaning for a Reason Partnership
We have partnered with Cleaning for a Reason to provide FREE house cleaning service to women undergoing cancer treatment in the Treasure Valley Area.

We have high expectations
We provide detailed training to our staff so that they can meet the client and company standard of high quality, reliability, and great attitude.
We will return your calls
We believe open communication is the key to our success.

Consistent Quality Checks
We send out quality surveys to every client after every cleaning and review the responses daily.
Our staff are thoroughly vetted
We do background checks, drug testing, and employment verification.

Customized cleaning
Each home is different and a cookie cutter approach just won't work. We create the cleaning you need and that can fit most budgets.

Reliable and consistently thorough
The biggest thing I hear is they started out great but slowly started missing things. That is why we send out the Quality Surveys to each client.

100% Happiness Guarantee
Have you ever been satisfied with the outcome but not happy? We want to make sure that you are happy with every aspect of our service. If you are not completely HAPPY with the cleaning you receive, we will come back and re-clean it by the end of the day for free.
Our goal is to be proud of every home we clean. Check out some of our best work here.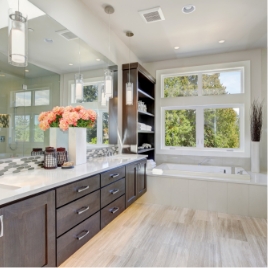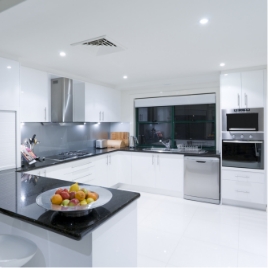 We always strive to obtain five-star reviews from our clients. We are proud of our incredible staff that always gives the best efforts.
Dec 30, 2022
Annaleece does a great job! I have 2 boys and 2 big dogs and I feel like coming home after she cleans the house is singing it's praises. Think sound of music style. I am a very happy client! In particular I think she has noticed that the kitchen and bathrooms are my least favorite to clean, she makes them sparkle. I appreciate her!
Dec 30, 2022
Monica is fantastic. We're glad she is assigned to our home. Very thorough and professional.
Dec 30, 2022
The house was well cleaned. It looked as if there was good attention to detail. I didn't notice anything unusual after cleaning. Great Job. Much appreciated! Many thanks, Ormond
Cleaning houses for a living will definitely teach you many cleaning hacks and tricks. We want to share with you some helpful cleaning tips to make your life easier.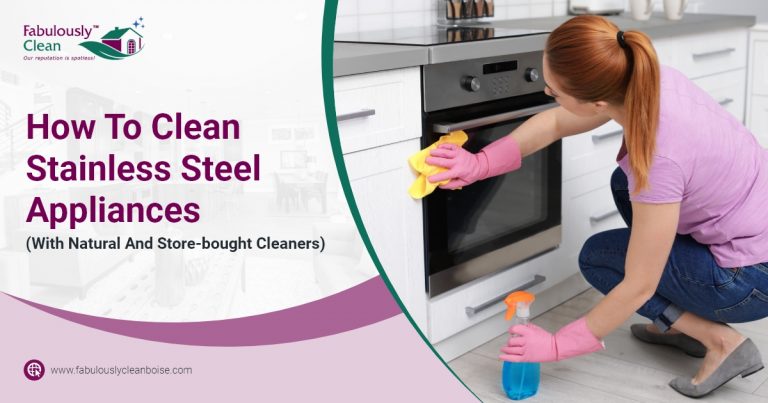 Stainless steel appliances are the perfect addition to your kitchen if you value aesthetics as much as functionality. On top of making your kitchen look […]
Read More